We in the west often think of food from Asia as Asian food; the divide between Thai and Chinese muddied and indistinct.
In the USA especially it is blended without reason. P.F. Chang's is a prime example of this. It appears and gives the ambiance of typical Chinese food but the menu is a blend of Americanized Chinese and Thai flavors. Down in Florida there are Japanese restaurants which are also serving Thai food. I just don't see the connection. The two could not be further apart. It would be like seeing French and Greek cuisine served in a Hong Kong eatery.
Now in my travels I have had hands-on experience with many cuisines and have learned a lot from each of them. When I first started my career in food I was cooking in a bustling Mandarin Oriental kitchen with nothing other than a wok. During that time I was exposed to real street food in Thailand and the dish Miang Kam. You can't get this anywhere else. It's a beet leaf that you assemble with dried coconut, chili, peanut, tamarind paste, dried shrimp and garlic. A power punch of a mouthful that to me is the essence of Thailand.
When a Chef says "F​at is Flavor" I assume that means that they have never been to Southeast Asia.
As I am soon to arrive in Bali, where I created the menus for The Leaf Jimbaran, I am excited to learn even more because culinary exploration is a lifelong commitment.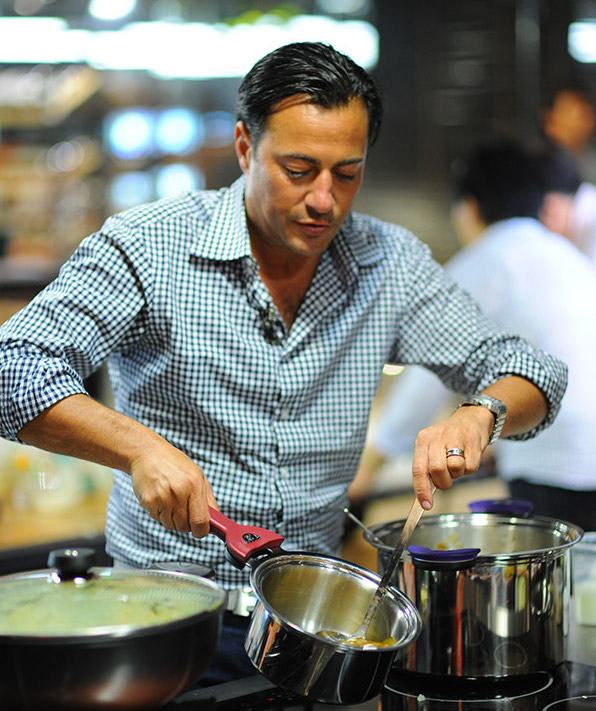 Balinese food is some of the most complex in the world. It mixes more spices and herbs in one dish than most other cuisines might use all year around.
The key ingredients are ginger (great for the stomach or nausea), Turmeric (great for the prevention of cancer), shrimp paste, shallots, tamarind, garlic, chili and cumin just to name a few. Then you have Basa Genep. This is the base of all Curries and it's widespread use in Balinese food is analogous to how Tom Yum Paste is used in Thai cuisine.
As I set out on my journey to taste, cook and explore, my mission is to always bring you a diverse array of traditional dishes made with easy to find ingredients. When you've written 11 cookbooks you learn that the best, most successful dishes are the ones that anyone can buy the ingredients to make.
Shortly I'll be hopping on a Garuda Indonesia flight to see how they've revamped the airline. It wasn't long ago that they were banned from some countries but after a massive overhaul of safety practices I'm excited to experience the new Garuda and I'm excited to visit Bali.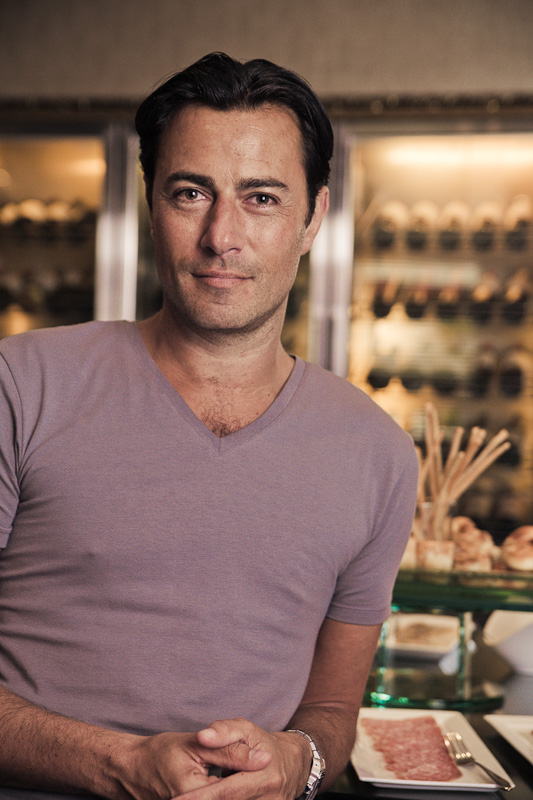 Daniel Green, the Model Cook is a Celebrity Chef known for his healthy approach to food and living  well. With TV, books, magazines and live appearances, Daniel spends his time helping fans to cook better, feel better and live better. He's also an avid traveler and a self-confessed Foodie.
To contact Daniel or learn more visit www.themodelcook.com or follow on Twitter  and Facebook